We are the possibility of self-expression, wellness, connection and community
Testimonials from 'The RENA initiative presents: The WoWC' art exhibition
Jazz Browne, Chief Executive at Nubian Life
"It was a much needed representation of the creativity of residents in the North of the borough, who are often talked about in term of health inequalities, unemployment and crime. To see this burst of creativity was beautiful, inspiring and evidence that social policy needs to focus more on arts and wellbeing. It will be a lost opportunity to develop community resilience by not repeating/expanding the project." 
Priya Pallan, Imperial College Community Engagement Manager
"Inspiring and heart-warming. The exhibition felt truly local and exemplified what being part of a community means. I enjoyed how the women hosted the event and talked about their work and the empowering journey they went through utilising art as a medium to work through their life experiences – you can tell that everyone is looking forward to continuing their journeys and i can't wait to see what's next!" 
Testimonials from Beneficiaries of 'The RENA initiative presents: The WoWC'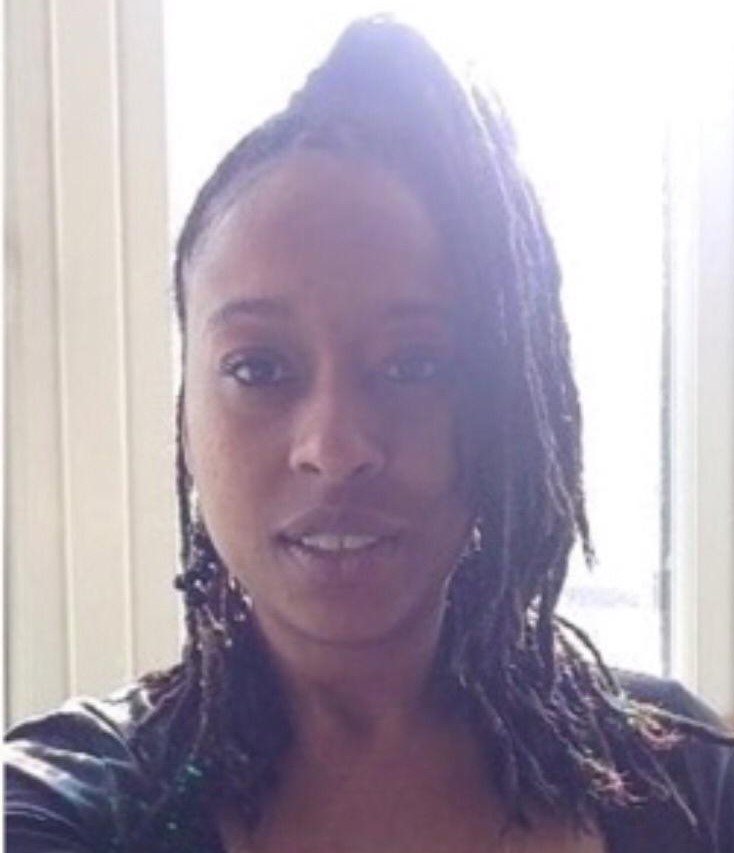 "I have enjoyed my creative art sessions with The RENA Initiative presents: The WoWC Create&Connect. Learning about fabulous artists has been informative and inspiring. I haven't painted since my school days and I've loved every moment. All the participants have created superb artwork. A big thank you to Mellezia for creating such a great space for females, for uplifting , helping and challenging us all to just let our hands and minds flow on paper. I recommend to ALL and would love to participate in the future." #LoveTheBlackness #Love2All
"I love the art classes. I look forward to seeing what we will be doing each week. I really like the way you teach. Each week I am excited to learn more information about the artist you've introduced me to. You have stretched my creativity and I am very pleased with what I am creating as a result. I have found the sessions to be very theraputic. Two more friends are interested to join the classes due to how I talk about the sessions. A very big thank you to you."
"This project has had a remarkable impact on my life. It has given me the forum to express myself in a relaxing, safe, creative environment. More importantly I am able to take part in classes without leaving my home. Going out to attend any class is extremely challenging for me as I have Rheumatoid Arthritis, Fibromyalgia and suffer from Migraine headaches and a wide range of disabling symptoms. So to be able to stay at home and take part in this superbly organised and thoughtfully delivered art project is wonderful, life changing and much appreciated."
"This project has been life changing for me; it has allowed me to address & heal past traumas & reconnect with my self & my creative energy. It has allowed me to focus on transmuting negative energy into something positive & productive."
"Literally life changing excellent in helping to promote my mental health giving me a safe space to create and express myself one of the task was to reflect on lockdown and the impact it had on my life and I found this so beneficial. Life is so busy and hectic with children that your own mental health can be pushed to the side but the forum gives us the space to create and release and connect with people in similar circumstances to us. Also it had such a positive impact on my children when homeschooling my daughter and sons have taken up some painting and craft work which I think has been heavily influenced by the group."
"It's been amazing. It's helped my blood pressure. Very calming and inspirational."
"The project has given me the opportunity to take time for myself and to learn new creative skills in the joyful company of other women from diverse backgrounds. It has created a bit of much needed structure in my day which has had a positive impact on my sense of well-being."
"Taking part in the rena initiative has grown my confidence in myself and provided me with a space where I feel welcomed, appreciated and safe. When every thing in life feels negative and hopeless I still know on Thursdays I will have something to bring a bit of joy."
"The art class which is so excellently run has stretched me, taken me out of my comfort Zone in relation to art and taught me so much. As a result I am producing art that I can't believe is mine. I am running out of space on my walls to hang my work and I am receiving such excellent feed back. It has impacted my isolation, my confidence and reduced my stress."
"Having contact with other women is a big boost and win for me as I live in isolation without friends or family (only grandson and husband). It's helping me to be confident and its increasing my creativity."
"As a widow, living alone, I really look forward to these art sessions. Each session gives me support in a safe environment, a lot of joy and laughter; and a project to focus on completing in between sessions. I cherish my time with the WoWC group, the bubbly Mellezia and her fabulous team. I am extremely grateful to be a part of this supportive and joyful group of ladies and to be supplied with the materials to enjoy this creative journey. Learning, discovering and developing my creativity has had a huge positive impact on my life."
"It's tapping into emotions on a different level. It is exploring my hidden talent. It has helped me to express my feelings in a creative way. It has given me happiness and fulfilment."
"This project has been a life saver for me, it has given me something to focus on and enjoy over the year. I lose myself in my art projects and it takes away the worries of our present moment in time. It is good to be able to communicate with the other women in the group and be a part of something that is creative and uplifting."
"Re-centering and focuses energy away from daily stresses and calms the body"
"Make me very relax and calm"
"It's been a steady beating heart, a stabilising presence amidst chaos and confusion. Being part of a creative group that doesn't judge how you feel about anything including what you're drawing and painting is so refreshing. We support and encourage each other daily through our WhatsApp group sharing pictures of our work. If anyone misses a session through illness or other unforeseen circumstances, they aren't left feeling abandoned. We get in touch to see if they want to do a piece separately or just join in the following week. Its warmth, inspiration, and kindness has helped me feel valued, loved and connected at a very difficult time. I feel enabled rather than a disabled pensioner waiting for hip surgery. There are only two groups l have trusted to share my story with. This is one of them. Mellezia is an extraordinary teacher, patient, caring and has the best smile. When you see her on screen you concentrate on it and let all your worries mix into the paint so you can transform it into something more worthwhile, a thing of beauty."
"I have been housebound for over 5 years now. I only go out if someone takes me in the wheelchair so I don't get to make new friends. I'm in pain a lot of the time so doing it this way (via Zoom) is so PERFECT for me, as I meet new people and get to do art, which I'm loving. If I had to go to the session, I don't think i would be able to do it as getting there would be a problem. I was nervous on first session but I had nothing to be nervous about, I was put at ease right from the start. Lovely group of ladies. x "
"This project has been a fundamental reference point in staying connected with others, especially during the current climate of COVID. Having the time to explore and express coping strategies via art has given me a sense of 'who I am' and 'belongingness'."
In all my 70 years of life I always thought I had no creative bones in my body. The WoWC has given me a new found confidence. During the Covid-19 pandemic this has been such a lifesaver for me. When I've felt stressed or overwhelmed I've taken out my colouring books, supplied by the WoWC, spending time being creative. I've loved the sense of community and look forward to the workshop each week."
"Some easy time with others, shared joy and laughter, learning techniques, guidance and inspiration. Rediscovering my creativity. Mellezia has been my creative angel. Thank you."
"It has restored hope that women from all backgrounds can come together and consistently produce amazing artwork in a harmonious group."
"It has helped me feel less alone and marginalised. The only people l see regularly are on screen. I look forward to seeing my ladies. Their faces/messages are far more welcoming and accepting than some of my closest friends l had before lockdown. That has surprised me and for me it's the strongest evidence of how the warm and inviting personality of our teaching host has imbued everyone with the feel good factor, lifting our spirits every day with her emoji punctuated messages in our WhatsApp group."
"After each session I feel hopeful and purposeful."
"I run an organisation which is a community of people living with, caring for, or a practitioner working with dementia to promote and deliver activity for brain health. Art, music, knitting are among a huge number of ways to contribute to brain health and taking part in the project is not only helping me to develop my confidence in sharing art activities, but also enabling an understanding of the way Mellezia works in order that she can bring her ideas, enthusiasm and experience to providing workshops for our community."
"I totally love this class. I find it so therapeutic. It has helped me to see how Covid-19 has impacted me and it has made me express my feelings via art. It has renewed my interest in art and after the session I repeat what I have done in the lesson. I have discovered a talent that I have not seen before."
"During a global pandemic I am still able to enjoy a social life and be creative in ways I wouldn't of thought of."
"A safe, relaxed, joyous, uplifting... so many more positive words possible... atmosphere where Mellezia and her gorgeous helpers totally dispel any possible worries, fears or ill ease."
"I so look forward to Thursday's art classes. It's such a happy group. We are all learning and at the same time relaxing and expressing ourselves through art."
"The course allowed freedom of expression in a healthy and therapeutic way, a way that allows creativity and stillness in the brush to acknowledge feelings and this in itself begins a healing and change process."
"Feel safe & valued in a nurturing space that will allow you to tap into your self expression"
"Wow Wow to the WoWC. The project has given me two hours of self-care."